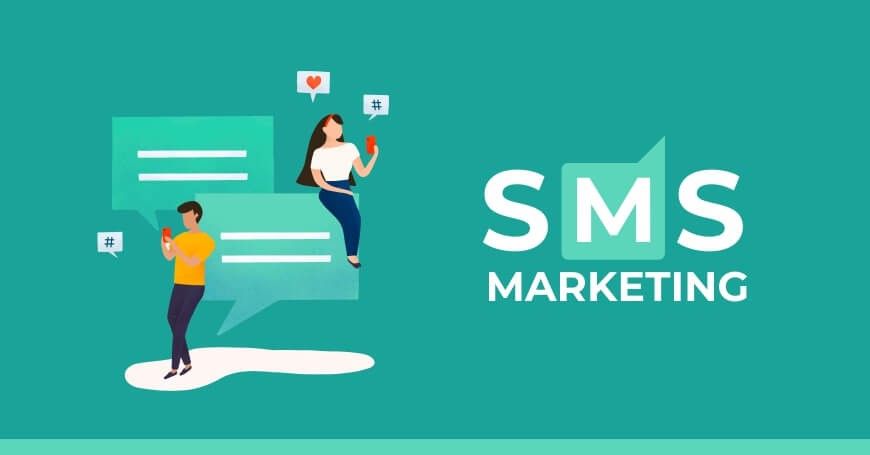 Why Choose SMS Marketing?
Instant and Direct Reach :
SMS ensures instant delivery of your messages directly to your customers' mobile phones. With an average open rate of 98%, you can be confident that your message will be read promptly, enabling quick and direct communication.
Wide Audience Reach :
SMS allows you to connect with a vast audience, regardless of their device or internet connectivity. Reach customers who may not have access to email or internet services, ensuring maximum market penetration.
High Open and Response Rates :
SMS boasts exceptional open and response rates compared to other marketing channels. Capture your audience's attention with concise and compelling messages that drive immediate action.
Personalized Communication :
Personalize your SMS messages with customer names, relevant offers, or tailored information. By addressing recipients individually, you create a sense of personal connection that enhances engagement and customer loyalty.
Cost-Effective and Efficient :
SMS marketing offers cost-effective solutions with high returns on investment. Reach a large audience at a fraction of the cost of traditional advertising channels, maximizing your marketing budget and achieving greater results.
Our SMS Marketing Services :
SMS Campaign Management :
Let our experienced team manage your SMS marketing campaigns from start to finish. We will assist you in designing effective messages, managing contact lists, and ensuring timely and targeted delivery.
Promotions and Offers :
Drive immediate sales and customer engagement with enticing promotions, exclusive offers, or limited-time discounts sent directly to your customers' mobile phones. Encourage repeat purchases and boost customer loyalty.
Event Reminders and Notifications :
Send event reminders, appointment confirmations, or important notifications via SMS. Ensure that your customers stay informed and updated, reducing no-shows and enhancing overall customer experience.
Customer Surveys and Feedback :
Gather valuable insights and feedback from your customers through SMS surveys. Understand their preferences, satisfaction levels, and areas for improvement, allowing you to refine your products and services.
Order and Delivery Updates :
Keep your customers informed about their orders and deliveries through SMS updates. Provide real-time tracking information and ensure a seamless customer experience.
Two-Way Communication :
Unlock the power of SMS Marketing and elevate your customer engagement to new heights. Contact us today to explore our SMS marketing services and discover how we can help you reach, engage, and succeed in the fast-paced digital landscape.
Enable customers to respond to your SMS messages and engage in two-way communication. Encourage feedback, answer queries, and build strong customer relationships through personalized conversations.
SMS Marketing
We can send messages on your behalf or you can send the messages yourself.
Outgoing SMS
Incoming SMS
Buy SMS Number (RECEIVE SMS RESPONSE)
Send MMS (PICTURES, IMAGES, SOUND, VIDEO)
Pay via IMPS, Check, Cash, Credit Card
Upload Contact List or Create group (FORMAT, CSV)
Any Country (USA, UK, INDIA)
We can scrub Landline number vs Cellphone number (Chargeable)
Reports (HTML, CSV, EXCEL)
Email Marketing
Almost 95% of internet using population has their own personal Email address to receive emails and to send email. Email marketing is again a very effective tool to send rich content.
We can send Email Campaigns to any country ,

We can design Templates,

Email List

Reports

Analytics

Clean Bounce Emails
Whatsapp Marketing
Well, this is the most affordable and most practiced marketing trend now a days. As Whatsapps has a good number of Mobile users subscriber base in India.
It allows you to send text Message, Image, Video message that too with no major length Limitations.
Marketing is a very wide term used in almost all aspects of life. It is very similar to advertising and sales, however marketing is specifically understanding the needs of the user, reaching to the user, promotion of the product and services.
Marketing can be direct and indirect marketing. Direct Marketing involves human(marketing employee) to human(Consumer) interaction.
SMS Marketing, Email Marketing, Internet Marketing, Door to Door Marketing, Radio Marketing, Paper Marketing, Print Marketing