Product listing services
Online business Industry is booming as is the challenge among the players. In such a wildly aggressive field, keeping up your specialty client base to a great extent.
Depends on how productively and precisely you update your item data. In doing as such, you need to guarantee that the UI isn't hampered. 
In the event that you are not an authority at it, it is ideal to redistribute item information passage to a specialist  that has the skill and involvement with this field.
We provide complete Marketplace Account Management arrangement like Listing, Maintaining and deals boosting including Trademark Registration for brand endorsement. Commercial center Store Management incorporates Account Setup, Image Editing, Sale and Promotion administrations. In light of the business class and items, we help our customers to waitlist most reasonable internet business commercial centers stages for you. On the off chance that you are fulfilled we will feel free to enroll you in every one of the Marketplaces or whenever required just item posting administrations we serve you in like manner. We will advance your item's Sell on Amazon, Snap deal, Shop clues, Voonik, Flipkart Listing, Groupon, Walmart, Jet, Paytm, Google local and other commercial center posting.
Individual Product Listing
Bulk Product Listing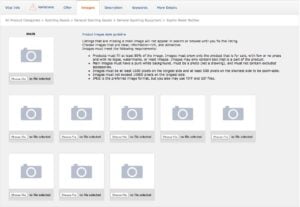 Account Setup on various different Platforms
Will write a top-selling SEO Amazon product listing description
Your listing can't drive as much traffic as it could be, because it's lacking the proper keywords in the right places
Your listing can't convert visitors into customers as they should be, because your listing wasn't written in a way that's compelling or benefit-driven enough to convince customers to purchase

Selling on Amazon without an SEO Plan is like an unlit store on a distant road. Customers can't easily find your store, and you can never make a sale. 
Hence, SEO is the key to driving more customers to your listing.

In-depth Market Research (Competitors, Blogs & Articles)

✅ Helium 10 and MerchantWords for SEO inspiration
Theoretically, Helium 10 empowers you to find trending products, validate that idea, so you don't waste time and money, get supplies, build optimized listings, spy on the competition, 
reverse engineer what they're doing and improve on it, and build targeted landing pages for your products.
MerchantWords helps you easily find emerging search trends, high-quality keywords, keyword search volume, and search volume history, as well as reliable information on the competition, 
product pricing, and supply, so you can connect with the right customers and grow your sales.

✅ Effective and 100% working SEO optimization (Title, Bullet Points, Product Description)

✅ catchy and Enticing In-depth Optimized Title

✅ 5 BENEFIT-driven Bullet Points with ranking KW's

✅ Story-telling 300W Selling HTML Product Description (Focused On Your Product's Benefits)

✅ Back-End Mastery (What People Don't See, But Helps You Sell)
If you want to learn to do product Listings yourself, or learn a complete Ecommerce Course – Click here